Lote Tuqiri's conversion back to Rugby League in 2009 marked the last of the 'big three' signings of 2002, to return to the 13-man game. Mat Rogers, Wendell Sailor, and now Tuqiri all returned to the game in which they first made their name, rugby league. Although, by 2009, both Rogers and Sailor had retired. Whether or not their conversions were disasters can be debated. However, Mat Rogers went on to play 45 times for the Australian National side, the Wallabies, in a variety of backline positions and holds the record for most points for the Wallabies in a test match, 42 points; Sailor, the biggest of the signings at the time went onto play for the Wallabies 47 times. Tuqiri has arguably been the most successful signing, played 67 tests and scored 31 tries.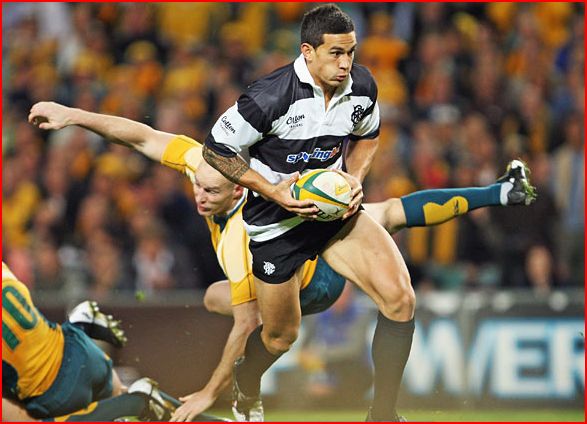 Sonny Bill Williams is also returning to rugby league, having won the 2011 Rugby World Cup with the All Blacks. It seems the pull to return to the game is great, Brad Thorn also returned to league before reverting back to union. There is much speculation that Sonny Bill Williams will eventually return after his stint with the Roosters.
It seems all of these athletes were successfully able to covert and play rugby union at the highest level. Cultural issues seemed to be at the heart of all of their respective departures from rugby union. Rogers seemed to battle depression and personal issues, and requested a release to go back to league. Both Tuqiri and Sailor had their respective contracts torn up by the Australian Rugby Union; Sailor for cocaine use and Tuqiri for unspecified disciplinary breaches.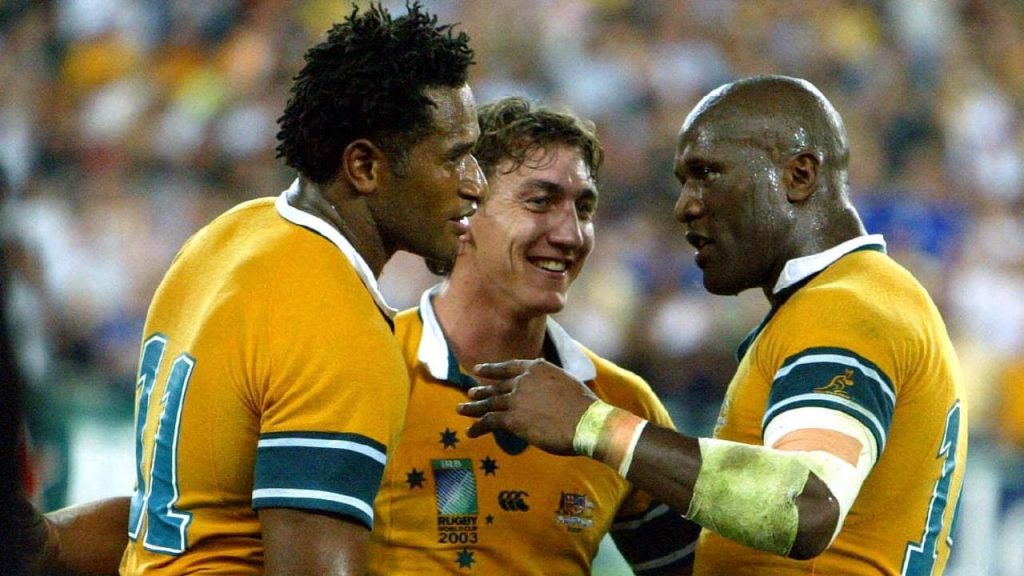 The right athlete seems to be able to convert both physically and technically to their new sport, but it seems culturally the conversion is harder. Out of the 3 big signings of 2002, the 100% return rate to rugby league, with two being for disciplinary reasons seems to prove this. What causes this divide is debatable. Perhaps it is the old public school versus private school theory, the differing level of public attention, earning power, or even geography. Interestingly, the very best league to union converts have made prominent religious conversions in their lives. When he was struggling in his personal life Jason Robinson was famously taken aside by Inga Tuigamala and converted to Christianity. Brad Thorn also felt he had lost his way early in his career, deciding to be a Christian and largely abstained from alcohol also. Sonny Bill Williams is a Muslim, although had converted before he switched from league to union. Williams has now gone back to league, fulfilling a commitment he made before he left. He now has a World Cup and a Super Rugby tournament on his resume. Perhaps limiting alcohol is a key factor in a successful transition from union to league.
Whatever the reason is, it seems that cultural rather than technical issues are the hardest to overcome when converting to rugby from rugby league.
Share: