As I said in a previous article, the hardest obstacle that professional players need to overcome when converting from rugby league to rugby union seems to be cultural. While this is of course all anecdotal, the fact that 100% of the big signings of 2002 eventually returned to league and most of them under fairly dubious circumstances is relevant. However, the fact that they were all able to rise to the top of both sports should not imply there is not a technical divide too; it's just that these players were exceptional enough to overcome those.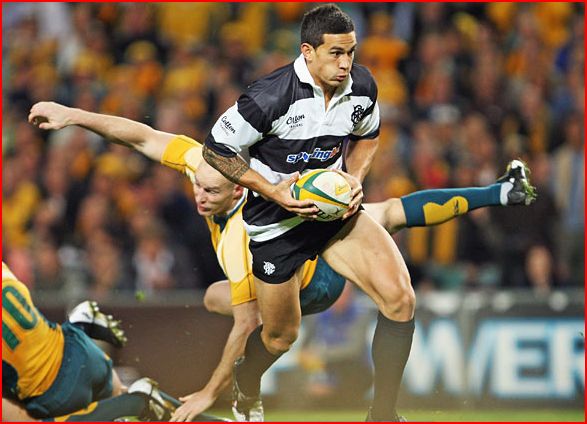 In March 2010 Lote Tuqiri returned to rugby league to play for the West Tigers. Now a dual international, he scored 31 tries on his way to 67 tests for the Wallabies. He's clearly an adaptable athlete, although it has to be said he never was fully able to master the game of rugby union by converting to centre like he seemed to have planned. As a winger he was still able to make what is likely the harder transition, going from rugby union to rugby league. The reason for this is of course the ruck. Whereas in league you simply need to retain your grip on the ball and be able to stand and roll the ball under you with your foot to retain possession, in rugby there is a whole other element of the game you have to master. This element involves the retention of the ball, your body position when hitting the ground, releasing the ball at the correct time, releasing the attacking player if you are the tackler and rolling away, and of course the blowing over the ruck by each team. These factors are difficult to master even for life-long players.
There are not many successful converts to rugby union forwards because of the extra workload required to hit rucks, and the additional elements of contestable scrums and lineouts. Body shape comes into it as well, because the height required for an international lock, and the bulk required for an international front rower wouldn't be viable in league. One of the few successful transitions to being an international tight forward in the professional era is All Black Brad Thorn. And what a success he was – the only player to win a World Cup as well as Super Rugby and Heineken Cup tournaments, not too mention the NRL. However, it must be said he is short by international lock standards, and is not a renowned lineout jumper. He does overcome these things through his presence at the ruck, and it would be fair to say he has become the steel of the All Black pack in recent times. His lineout play continued to improve, and did his share in the World Cup Final. As an aside, perhaps what Thorn did show was the difference being truly professional in your approach can make. League has been professional longer than union. Thorn was a professional athlete since 1994 – rugby was still amateur back then. Teammates are effusive about Thorn's approach to training and preparation, but playing at the highest level until your late thirties is proof enough.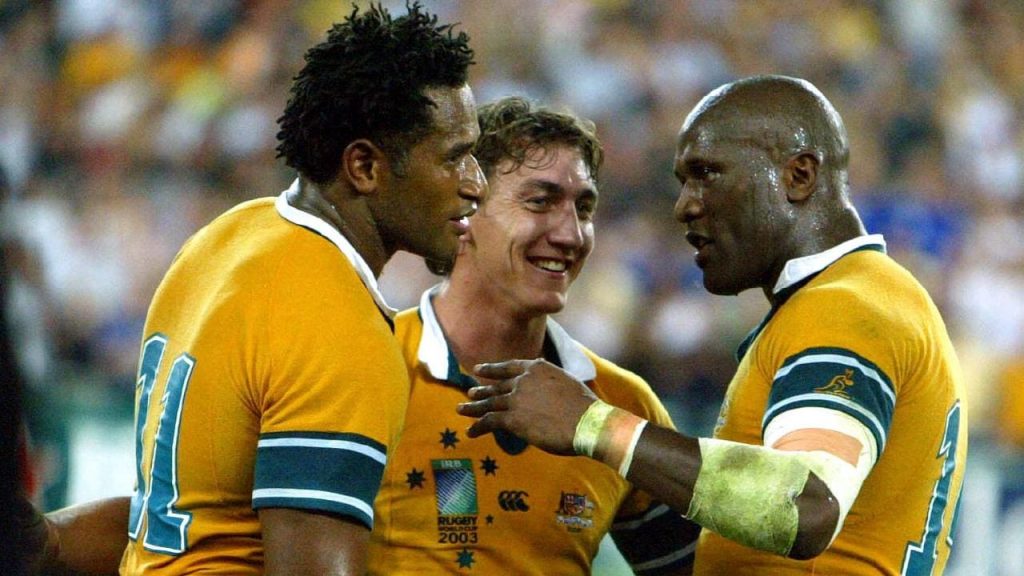 Switching codes the other way is arguably the easier challenge. However, even as a former international and State of Origin league star, Lote Tuqiri will still have his share of obstacles to overcome. We saw a glimpse of this in his first game for the West Tigers last week where Tuqiri instinctively chipped down the sideline on the third tackle. Now this may be acceptable in union because unfortunately chipping and 'up and unders' have become as beneficial to attacking as retaining possession, and also because if the ball went out it would be followed by a contestable lineout. However, coaches' boxes explode if such a player does that in league. Firstly, the touchline is your enemy in league, because it creates an automatic, uncontested turnover. Secondly, possession isn't contested either, so unless you are attacking the goal line and especially if you are a winger, you don't kick on the third tackle.
So, there are a few habits that Tuqiri will need to break on attack in rugby league. Generally he should be ok, and if in doubt he can always just spend the game running off Benji Marshall's shoulder. As a winger it is in defence he will have to adjust the most. At the end of many sets he and the other winger and the full back will be peppered with kicks right at the goal line. He's going to be pressured in the air and with less time and space to react than he would have had to deal with since leaving league.
He's started the switch back to league with a try and win for the West Tigers. Looks like Lote Tuqiri is off to a good start.
Share: